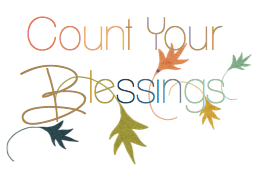 March 24-March 30
1. Service was such a blessing...just being able to stand in awe of Jesus!
2. Ordered
Project Life
for the girls from HSN and watched its debut with
Kianna
late, late into the night
3.
Alicia
had her dad/daughter day at Randy's job and I enjoyed my time with Sara
4. Enjoyed spending extra time with my nieces
Kianna
and Genesis although she thinks I should get the rod:)
5. Spoke to my BIC,
Alexis
, in the Dominican Republic and enjoyed hearing the testimonies about my FIC there
6. Sister
Maria
is with us once again!!!!!!!!!!!!!!!!!!!!!!
7. Received lots of packages (including
Project Life
) although some of it has to go back:(
8. The Lord always intervenes and ministers me, delivering me from hardening my heart...am so thankful He is the One who guards it since He never sleeps nor slumbers!
9. Enjoyed learning about Pearl Harbor with the girls
10. Ran errands this week and was glad to come home to Mami's yapingacho:)
Rejoice in the Lord always. I will say it again: Rejoice!

Philippians 4:4