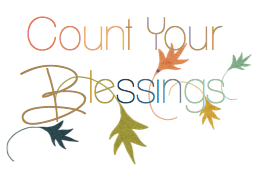 Week of February 3-9, 2013
1. I had a very edifying conversation with a SIC and know that the Lord continues to ministers our lives...thank you Jesus!
2. Pizza night and sleepovers:)
3. Ability to pray one for the other
4. Speaking to Mami from Ecuador
5. Late night talks with
Alicia
6. Leftovers!
7. Family Bible Study
8. The Word was so good on Thursday...food for my soul!
9. God exalting Randy in his job...to You be the glory
10. Ability to pray for SIC...no matter where or what is going on...God is control!
The LORD reigns forever, your God, O Zion, for all generations. Praise the LORD.

Psalm 146:10