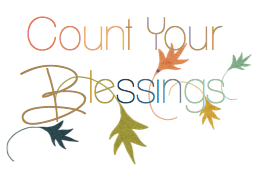 Week of 1/13/13-1/19/13
1. I have a new student in Sunday School!!!!
2. Had a ceviche dinner at Mami's....yummmmmy
3. Sara received Maria's gift and was soooo grateful
4. Grace for new beginnings
5. Mami didn't let the obstacles stop her from congregating....she's a warrior for God's glory
6. Ordered Shutterfly album
7. Mami gave me macadamia nut cookies:)
8. Got PF gym bag for free:)
9. Looked at Project Life 2010 with the girls
10. Women's Prayer...majestic views
Week of 1/20/13-1/26/13
1. God ministering our hearts:)
2. Celebrating Mami's Birthday!!!!!!!!
3. Still finding items to throw out while Randy starts painting the room
4. Picking up our SIC b/c of the cold weather
5. Slumber party with the girls, a husband who works sooo hard, and a beautiful room
6. Late night talks with Sara thanking me for everything (thank You Father for Your Words)
7. Working on Shutterfly albums
8. Lots of eating out with the family (pizza, Applebees, Sabor LaChino:)
9. Sara's reaction to her Daddy not understanding
10. Last Women's Prayer Service....for now:)
Week of 1/27/13-2/2/13
1. I love car prayer!!!!!!!!!!!!
2. Girls waking up to see Daddy off (Sara kept saying it was the best day ever!)
3. Dentist appt. and visited my in-laws afterwards
4. Randy took off to rest...thank You Jesus
5. The Word on Thursday was wonderful and the prayer was just what we needed to hear
6. Got to throw out a furniture piece that was just tooo big for us and underused
7. Alicia is enjoying History and I am submitting to our curriculum changes...You lead, I follow
8. Randy went to work at the church...You are his strength
9.
Alicia's
smile
10. God ministering Randy and I....thank You Father for not leaving any footholds!
God is so good that we got to go out to dinner with my in-laws and my SIL and nieces. We had such a good time!
Free me from the trap that is set for me, for you are my refuge.

Psalm 31:4