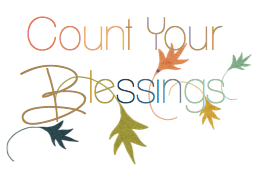 Week of 12/16-12/22
1. Drove a FIC to church and enjoyed fellowship during the car ride...they encourage me so much for God's glory...they also celebrated their 1yr wedding anniversary on 12/15 and we are believing God to be glorified in their lives and marriage
2. My nephew celebrated his 8th Birthday (today when he went to say good-bye to me, he actually puckered up and I wasn't expecting it since he had stopped PDAs a while back, but I jumped on it and he gave me a kiss good-bye)
3. We enjoyed dinner at Mami's
5. Spoke to my Daddy...God, You are just so wonderful to bless me in this special way
6. Tuesday was no class for me...instead it was prayer and praise!
7 On Wednesday, we celebrated our 10 year wedding anniversary...we went bowling (Team Glam Bam fell to the Mighty Tighties) then came home baked and enjoyed a feast
8. God brought a good word on waiting on HIM--impatience is fleshly!
9. Went shopping with
Sydney
and picked up some Body Shop goodies and leg warmers
10. Went to the gym late night on Thursday and Friday but we finished another full week:)
11. Visited
Sydney
at her J-O-B with Randy
12. Randy's uncle sent us some homemade food:)
13 Randy got out of work early on Friday and we are excited to have him home with us for two days:)
14. Put my baby niece to sleep...again:)
15. Mami sent us some food too:)
16.
Randy took girls
to a basketball game and they came home with Judah:)
10

Though the mountains be shaken

and the hills be removed,

yet my unfailing love for you will not be shaken

nor my covenant of peace be removed,"

says the Lord, who has compassion on you.

Isaiah 54:10