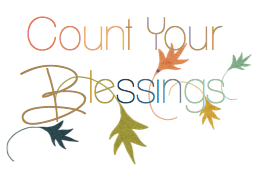 Week of 12/2/12-12/8/12
1. Enjoyed shopping with the girls soooooo much...we picked up some goodies to get started on our
30 in 30
2. Able to give a little surprise to a BIC...had fun just wrapping it up
3. Traded in some books to Amazon...d-e-c-l-u-t--t-e-r-r
4. So grateful that my husband bought me these cookies:) He's the best husband EVER!
5. Enjoyed getting some packages this week too...Body Shop...oh yeah:)
6. Loved waking up and seeing the sunlight hit Sara's face while she played
7. Finally got the girls their passports:)
8. Visited my in-laws
9. My oldest sister celebrated her B-Day and she came to church with us
10. Enjoyed drinking hot chocolate (white chocolate latte for me please:) as we wrote our top ten of 2012(to be revealed on 12/31/12) and our letters to friends
11. We also had a Trouble tournament (that got pretty loud), had ice cream party, threw out 3 items each, and started our vacation jar...all part of our
30 in 30
Week of 12/9/12-12/15/12
1. A dear FIC came to church and we are so blessed to see ALL that the Lord is doing their lives
2. Sunday's service was S-U-C-H a H-U-G-E blessing...to God be the glory forever!
3. Listening to Randy pray with Sara from the other room...priceless
4. Laughing so hard with Randy at night that the girls had to come and "correct" us:)
5. Girls night in with pedicures (note to self-must become monthly thing:)
6. A SIC sent us some goodies...the Lord knows our exact taste...may He bless her richly
7. Prayed with Mami regarding my cousin and believing God for his salvation
8. Able to declutter even more...you see, it's a continual thing
9. Finished our workout week in victory...wooo hooo!
10. This week was a "hard" one in regards to receiving news about families we know BUT Jesus is still in control!
"As the heavens are higher than the earth, so are my ways higher than your ways and my thoughts than your thoughts.

Isaiah 55:9