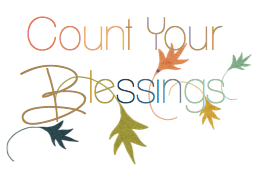 Week of 11/17-11/23
1. On Saturday, Randy ran a lot of errands...I am so thankful for SUCH a helpful husband...and he even worked out at the gym with Alicia
2. My father called me...Lord, You know all things and I trust Your will, which is perfect, shall come to pass in his life for Your glory in Jesus' Name
3. Ate dinner at Mami's and it was sooooo good...my niece told Randy, "Tio make titi stop doing what she's doing:)"
4. Started off the week working out and working up a s-w-e-a-t! It felt sooooo good and I even ran into
Sydney
staking out CVS before they even opened
5. Got to Skype with a dear FIC in the Dominican Republic
6. Laughing so hard with Randy, my tears hurt (that's my story and I'm sticking to it:)
7. We had a little get together, just the girls, at Mami's and I learned some things about her childhood
8. The girls made cards for a SIC who recently gave birth to her daughter...I praise the Lord for putting His love in their hearts
9. Randy getting out of work early and having two days off this week...YES!!!!!
10. Being able to enjoy Thanksgiving dinner with my in-laws and my FIC....double blessing
4

Trust in the Lord forever,

for the Lord, the Lord, is the Rock eternal.

Psalm 26:4