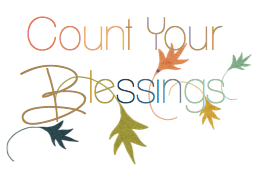 Week of 11/10-11/16
1. Grateful that electricity was restored to our church (although there were some areas where power has not been restored) and we were able to congregate. I praised so loudly, I left hoarse!
2. Randy signed up for Planet Fitness and we went to work it out this week except for Tuesday. He went with
Alicia
on Saturday while I got to sleep in a bit with Sara. Looking forward to going next week:)
3. Thanking the Lord for the discernment He gave Randy in dealing with a situation at work
4. Because I am aware of the fact that we have to wake up early to go to the gym, going to sleep early has been a priority
5.
Alicia
received Oliver Twist in the mail and we enjoyed listening to it tremendously
6. Able to put my little niece to sleep
7. Finished reading another
book
:)
8. Ability to intercede for my SIC
9. Gathered all our donations so the de-cluttering has ended...I think?:)
10. Seeing my daughters spend time together