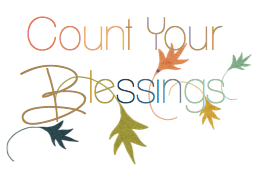 Week of 11/3-11/9
It's Saturday night and my heart is full, thinking of all that the Lord is doing in our lives. Knowing that we are on the verge of a Genesis is humbling. To Him be the Glory Forever!
1. Family Bible Study and some grooming for the girls:)
2. Because we didn't fill up the tank before Hurricane Sandy, our car gas tank was running too low to make the hour trip it takes us to go to church, so church came to us:) Our Pastor and some FIC came and we enjoyed Sunday service at Mami's house:)
3. Woke up early on Monday and enjoyed prayer and Bible reading. I joined Sara during her prayer time and it was such a tremendous blessing to hear her pour out her heart to the Lord
4. Found out that
Ali
is reading
this series
to Sara and was wowed that she wanted to share something she really enjoys with her little sister
5. My BIL bought me a "gas jug?" (no clue what they are called) and knew it was only the Lord that he was able to get me one. Later on, my FIL calls me and tells me he has 5 gallons of gas for me. The Lord really surprised and overwhelmed me by His goodness!
6. Voted! And we realized that our eldest will be voting in the next presidential election, whereas our younger one has 2 more to go...good balance:)


7. Randy painted radiators. We are making real progress in de-cluttering the house. You can see evidence
right here
8. Had a service in
Syd's
house and it was beautiful to hear how the Word is ministering our lives
9. Love to hear Sara laughing while playing with her Papi
10. Late date night just Randy and I and some Kennedy's:)
11. More Family Bible Study...I emailed Randy this on Friday:
"Bible Study a definite. I don't care if we don't eat as long as we eat the Word of God!"
10

I am the Lord your God,

who brought you up out of Egypt.

Open wide your mouth and I will fill it.

Exodus 81:10