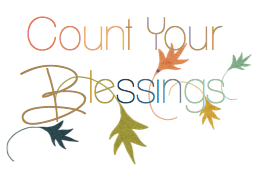 Last week, I didn't get to post my CYB. Not pointing any fingers, but I think that in large part the blame has to fall on my camera. I wanted a nicer camera to take more pictures and now that I have one, I actually take fewer. I will have to work on that. I guess I liked the portability of a point-and-shoot. It's just taking me time to get used to a "big" camera.
Week of 10/20/-10/26
1. Seeing my FIC persevere in coming to church in the midst of trials encourages me and makes me appreciate fellowship all the more
2. Watched Presidential debate at Mami's house
3. Enjoyed working with children on their Pastor Appreciation cards:)
5. Took girls to the dentist where they received a good report...I hadn't driven in such a long time (due to my husband's kindness by wanting to drive 99.9% of the time..hey he enjoys it) that I gave myself and Ali car sickness...HA!
6. After appointment, we visited my in-laws...I have the best family! I got to meet a new cousin from the Dominican Republic:)
8. Having a
teenage niece
who actually wants to spend time with me
9. Randy made lasagna
10. A BIC sent Randy a heartfelt message that blessed me!
Week of 10/27-11/2
1. Celebrated Pastor Appreciation Day
2. Able to pray during Hurricane Sandy at Mami's. I am so grateful that all three families were together interceding in the name of Jesus.
3. Sustained through the storm by Jesus! Everyone is safe, including our FIC in Far Rockaway. The area was hit hard and they are without electricity.
4. Randy went back to work on Wednesday which I am grateful he is able to do. We also had a service in our home. Our
FIC
from Brooklyn came an we just love them!
5. I went to CVS with Sara after a long coupon hiatus and got a good deal...
Syd
came because I forgot my club card (in my defense, I had cleaned out my purse which is why it wasn't there)
6. Finally finished Sara's Shutterfly album
7. A SIC gave birth...she and the baby are both doing well:)
8. Took care of my nieces. I put Genesis to sleep and fell asleep right along with her:)
9. Spoke to a SIC about her life's storm right now and was encouraged that she and I were still able to rejoice in the Lord at His goodness
10. Continued grace and favor over Randy in the workplace is a testament to the faithfulness and goodness of our Father!
Mightier than the thunder of the great waters, mightier than the breakers of the sea--the LORD on high is mighty.

Psalm 93:4