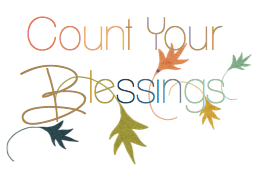 1. Received packages from UPS Mon-Wednesday:)
2. Although service was cancelled on Tuesday, Randy went to church to work...to God be the glory!
3. My BIL came to deliver my food Tuesday night and inquired about my health...he's the bestest lil' bro I never had:)
4. Although my body started feeling bad, I know that God uses it for His glory--to show me His love--Mami came and brought me tea while Randy brought me soup:)
5. Finished reading my book and enjoyed it immensely...looking forward to my next title
6. Able to enjoy Sunday dinner at Mami's again with flan!
7. Received my birthday club card from Vera Bradley and I know exactly how I am going to use it...the card was too nice not to share
8. Went to practice on Friday and am grateful to see the Lord's instruments
9. Alicia cleaned up the kitchen sooooo good...thank You Jesus
10. Able to pray to a SIC for God's will to be done and trusting it will be done in Jesus' name
Wait for the LORD; be strong and take heart and wait for the LORD.

Psalm 27:14