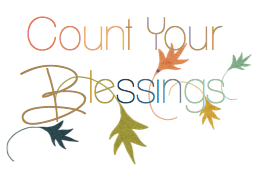 1. My BIL called to encourage me...the Lord continually reminds me of His love through my family:)
2. Randy was able to meet his co-worker's newborn daughter...she is so cute
3. Ate dinner with
Syd
& fam at Mami's house...all of us together is LOTS of fun
4. The
book
I am reading is soooo good
5. I enjoy seeing this sooooo much
6. Able to give Randy's other co-worker
this
...they had a daughter too!
7. Received my
Scentsy
order!!!! There were soooo many bars...very tempting...enjoyed delivering them...customers were so pleased...warmers really do look better in person:)
8. We are in Campana at our Church this weekend, expecting to see God's glory
9. My
teen
encourages me sooooo much
10. Been able to be consistent in my prayer journal this week
11. Service was such a blessing yesterday...dancing in the Spirit and our hair becoming undone...Beautiful!
12. My neighbor is so kind to me...I enjoy listening to her expressive descriptions of the common
13. Randy heard from a former co-worker and it amazes me to see the love of God drawing someone to Him
14. After a long time without having an outing together,
Syd
and I ventured out to Costco and Target on Tuesday
16. Sara napped on top of me...too rare not to give God the glory
17.
Alicia
received her Shutterfly album...it came out soooo nice
18. God continues to strengthen us for Monday prayers and I am so grateful for His sustaining arms
20. Randy and girls picked up some cinnabuns that went so well with coffee
Rejoice in the Lord always. I will say it again: Rejoice!

Philippians 4:4 NIV