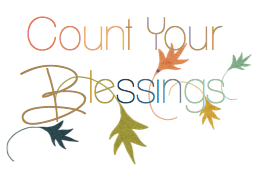 1. Neighbor asking for prayer and a visit to her house...God works in mysterious ways
2. Sunday dinners are the best especially after a quick parking
3. Spending time with
Alicia
...girl can talk:) but I wouldn't want it any other way
4. Branching out of my comfort zone...stepping out of the boat like Peter
5. Getting back to a routine is getting better with each day:)
6. Tuesday night teaching at church was soooo good!
7. Bought cake for desert...yummy, yummy
8. Received this from my Copy&Print consultant...she's the best:)
9. Went to sit a spell with my
niece
and the Lord used it to encourage me...I love that she can talk and giggle at same time
10. Enjoyed some alone time with my husband just the two of us talking...cherish these moments
11. Dinner at a FIC's house last Saturday was such a blessing...I love fellowship
12. Completing a sur-vay (that's how she sounds it out) with Sara
13. Girls night in at Mami's so that Husband can rest
14. Seeing my husband's willingness to serve is such a blessing and encouragement to me
15. Received this which is part of something I feel led by the Lord to do...only with Your help Jesus!
Shout for joy to the LORD, all the earth, burst into jubilant song with music;

Psalm 98:4 NIV