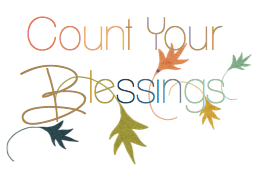 1. Our daughter celebrated her 7th B-Day...thank You Father for Sara, she is such a blessing to us...we thank You for allowing us to see Your glory in her and through her
2. My SIL threw her a birthday party at her house and the details were so thoughtful...Psalm 37:4
3. My husband also celebrated his birthday a couple of days later:) The Lord usually surprises him with the most unexpected and sweet phone calls, texts, emails!
4. Monday prayer service at Mami's continues to encourage us
5. God intervened and protected my husband from being hit by a van...the peace he had during the ordeal is a testament to our Prince of Peace...Glory Jesus!
6. So thankful to start getting back on track...the summer has definitely left us out of schedule, but the Lord is putting us on His
7. Good mail week (some don't get as excited for mail but I do:)...lots of books, cards, devotionals:)
8. Enjoyed spending time individually with
Alicia
and Sara walking, talking, and playing games
9. Had a slumber party with
Alicia
...she wanted to talk the night away...
10. Scentsy party...God really surprised me with this one! My
sister
who wasn't supposed to be there, made it! So much fun laughing with
Kianna
(it's ok that you let go of the wheel:) Having
Alicia
make her recommendations was priceless...Seeing the Lord work in our hearts was the most important...